How can I access my child's results?
Parents or guardians can access the results of their dependent minor enrolled in SHIELD Illinois program by creating an account in the parent's name and connecting to the existing record of the dependent minor by matching four unique identifiers of the dependent minor as listed in the minor's profile.



Purposeful misrepresentation of the identity of the parent and/or the identity of the dependent and/or violation of any other guidelines, restrictions, or attestations may result in removal of access to the Point and Click system; permanent prohibition from participation in, and/or use of, any SHIELD Illinois service or program; and/or referral to the US Department of Justice, the Illinois Attorney General, and/or other legal authority for criminal prosecution under the Computer Fraud and Abuse Act (18 U.S. Code § 1030); Identity Theft and Assumption Deterrence Act; Illinois Criminal Code 720 ILCS §§ 5/17-50 to -55 (Computer Fraud); Illinois Criminal Code 720 ILCS 5/16-30 (Identity Theft); and/or any other applicable law, statute, or regulation.
1.) Sign up for a portal in the PARENT's name by navigating to
www.portal.shieldillinois.com
and clicking "Sign up for an account."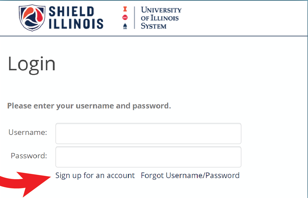 2.) Enter agency code df5brbrj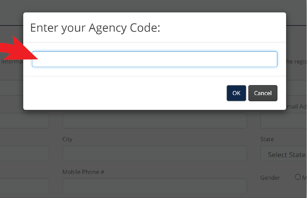 3.) Add dependent(s)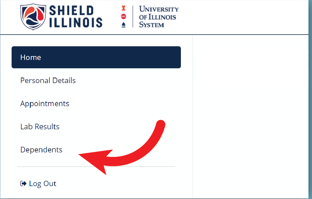 Related Articles

How do I see my results?

SHIELD Illinois has the ability to provide every patient (or patient's guardian) with access to a portal to see individual results. However, whether access to patient portals is allowed for patients at an agency (e.g. school/employer) is determined ...

Who can see a patient's results?

This is an important question. Only you or your parent/guardian, the lab, and the ordering physician have access to an individual's test results. By law, positive test records are also reported to the relevant public health department(s) for contact ...

How do I add community testing (or other agency) to my child's profile?

If your dependent child tests with SHIELD Illinois at school or camp and you would like to take them to a SHIELD Illinois community testing site for additional testing, you will first need to add the community testing agency to your child's profile. ...

How will a patient or organization be notified of test results?

How or if a patient or organization will receive results is dependent on the organization type and how it was requested to be configured. For community test sites, the patient will receive their results through the patient portal at ...

covidSHIELD On-Demand Patient Resources

This article provides resources and links for common patient questions for the covidSHIELD On-Demand program. SHIELD Patient Hotline Call 217-265-6059, available 24/7 for patient inquiries. ...