If your dependent child tests with SHIELD Illinois at school or camp and you would like to take them to a SHIELD Illinois community testing site for additional testing, you will first need to add the community testing agency to your child's profile.

After the dependent has been added to your account, follow the directions below to add community testing to their profile.

Login to the Shield Illinois patient portal with YOUR (the parent's) username and password.

View the portal as your child.

When the dependent option screen is displayed, choose the dependent you would like to add to SHIELD Illinois Community testing. In this example, I will be adding community testing to the profile of dependent minor Student Test.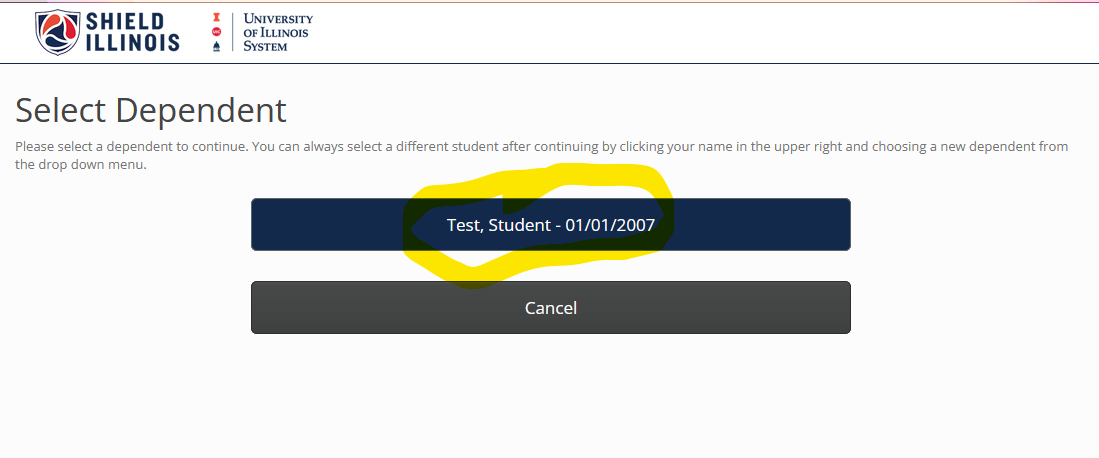 Navigate to the Personal Details screen

On the left side of the portal, click the "Personal Details" link.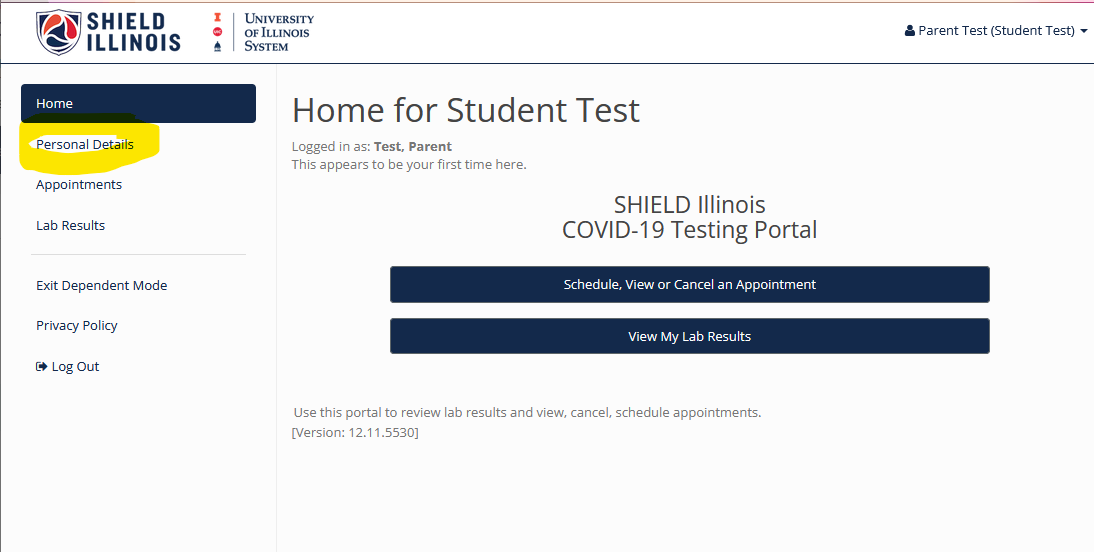 Scroll down until you see the "Agency Division(s)" section.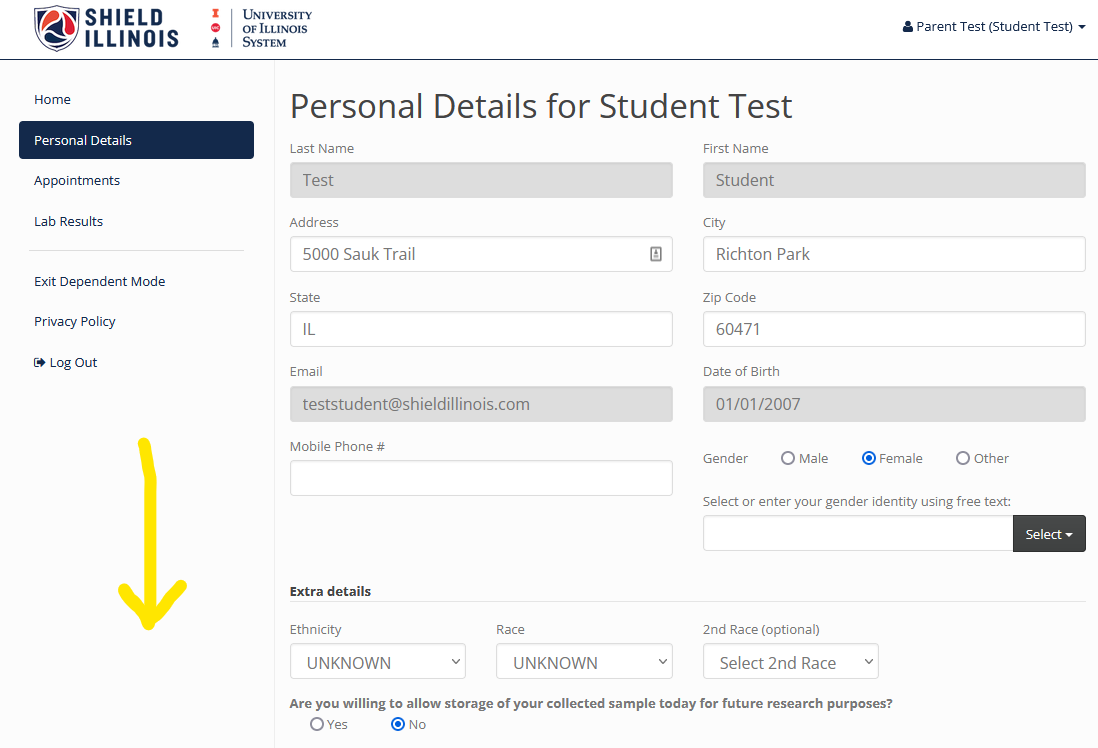 Click Add Agency Division

In the "Agency Division(s)" section, click the Add Agency Division button.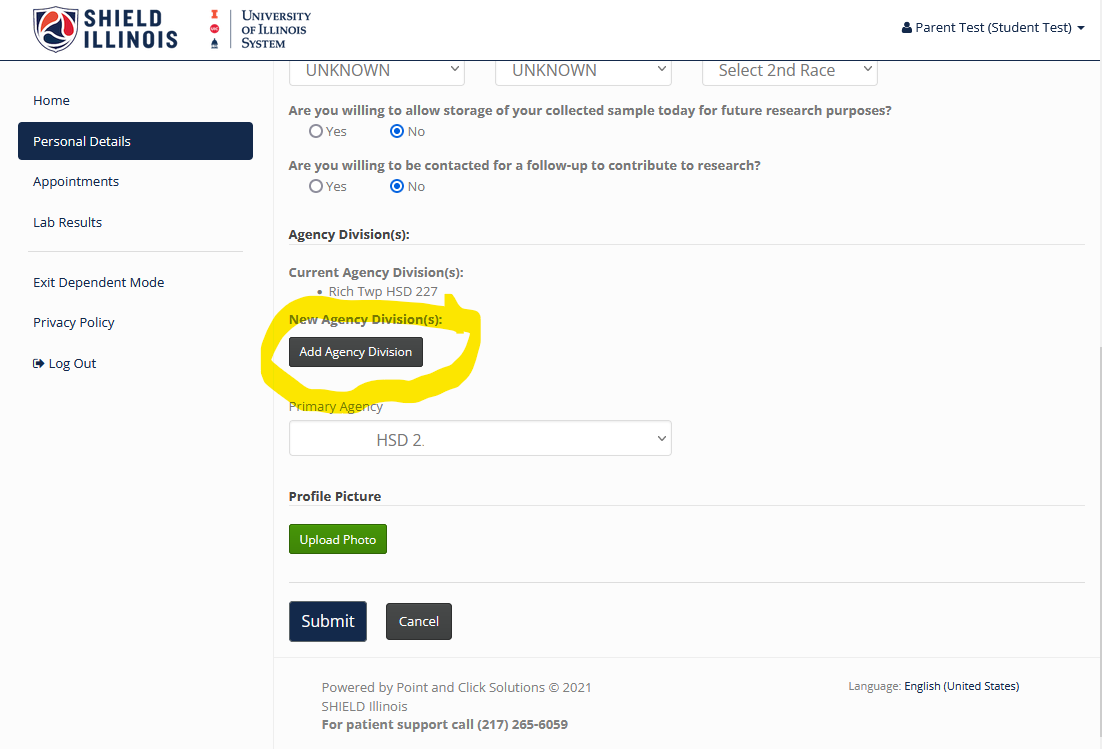 Enter the new agency code

In the box that appears, enter the agency code of the agency you would like to add to your dependent's profile. Then click OK.


SHIELD Illinois Community Testing agency code: df5brbrj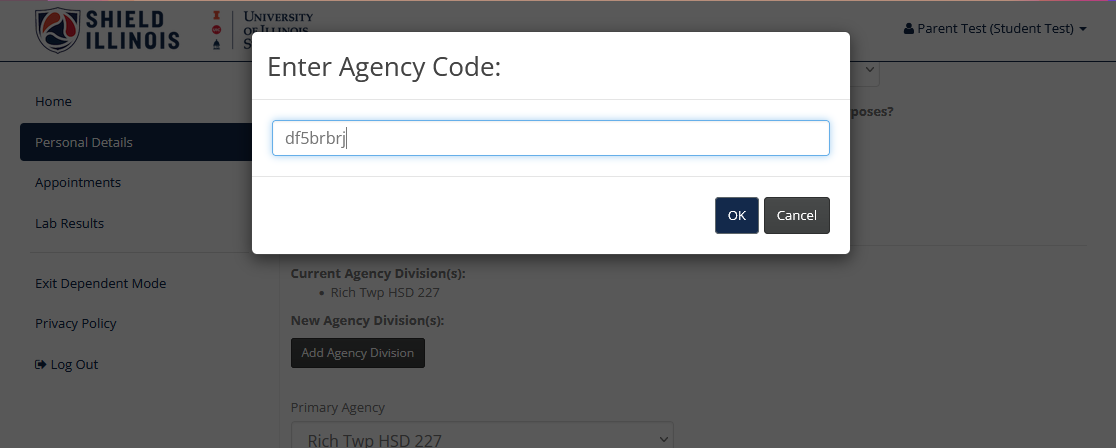 Click Submit

Back on the Personal Details screen, click the submit button at the bottom of the page.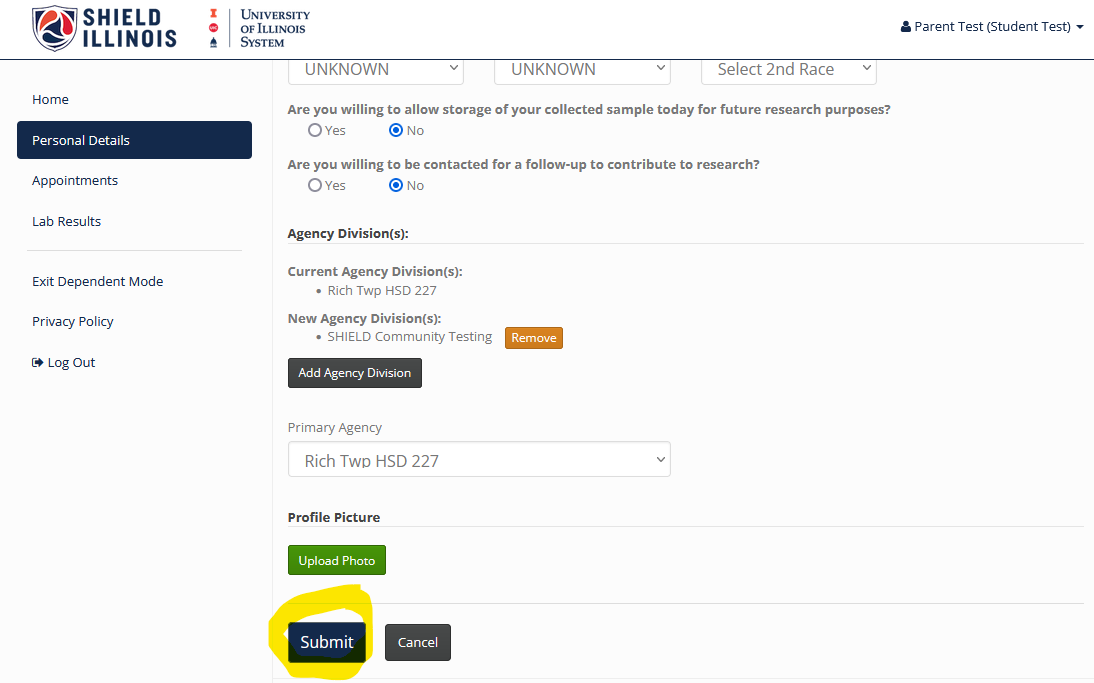 That's it! You have added an agency to a dependent account!